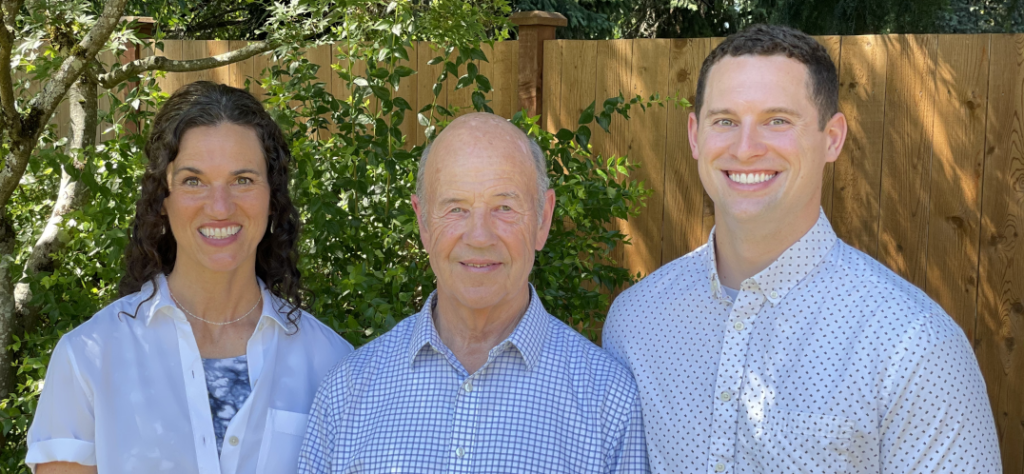 John Krehbiel has been working in the financial industry since 1980 and established IMS in 1993.  Jamie Low, John's niece, joined IMS in 2002 and manages the firm together with John.  Paul Bachman, Jamie's nephew, recently joined IMS in 2021.
Meet the family that has managed the IMS Income program since 1997.
IMS Income is our high-yield investment strategy that has a minimal level of risk.
IMS Five Funds is our equity investment strategy that has a stock market level of risk.
IMS clients manage suitability for their individual circumstances by the proportion they invest in IMS Income or in IMS Five Funds. Our older investors often select 100% IMS Income.
IMS Income is an actively managed high-yield mutual fund program that has performed as well as the stock market over the past 25 years.
IMS Five Funds is a less actively managed equity mutual fund program that synchronizes each fund to closely parallel the following objectives:
15% NASDAQ/OTC Indices
40% S&P 500 Index
15% Mid-Cap Growth
15% Dividend Growth
15% Growth and Income
The actively managed IMS Income fee is 1.2% per year, and the less actively managed IMS Five Funds fee is 0.4% per year
Although high-yield mutual funds have substantial market risk, they generate internal dividend returns that range between 5% and 8%.  The periods IMS Income owns the defensive money market position, rather than the high-yield position, has had the effect of adding capital gains to the generous high-yield returns. 
Our charts illustrate the IMS Income defensive periods have increased total performance to a level well above that of an unmanaged investment in the high-yield markets.  Yield Plus.
CPA Lunches and Nearby Coffee Shops
CPAs support the effective wealth management of their client's resources.
IMS regularly invites CPAs to lunch to encourage their support of consistent IRA contributions.
Meet Paul or John at a local coffee shop, or around your dining table, to discuss:
– Conservative investing
– A Contributory IRA
IMS Income and IMS Five Funds are offered to the following types of account:
IRA accounts that currently have a minimum of $100,000 invested in low-risk and moderate risk assets.
401(k) and similar accounts that have become eligible for rollover to an IRA. The $100,000 minimum in low-risk and moderate risk assets applies.
Taxable accounts for investors in low tax brackets who currently have a minimum of $100,000 invested in low-risk and moderate risk assets.
Where suitable, highly risk-adverse investors who have a minimum of $100,000.
Simple IRA accounts established by employers that offer employees to select their custodial financial institution (5304-SIMPLE). The minimum individual account size for all IRAs, whether an individual IRA or a Simple IRA, is $10,000 plus an agreed monthly contribution to take advantage of dollar cost averaging.
IMS Income and IMS Five Funds are offered to replace investment portfolios that contain a combination of assets classified as low risk, moderate risk, or stock market risk.
IMS Income is designed to replace low risk and moderate risk portfolio assets.
IMS Five Funds is designed to replace stock market risk portfolio assets as represented by the S&P 500 Stock Market Index.
The IMS programs are not a suitable replacement for high-risk portfolios of stocks, aggressive mutual funds and/or ETFs. However, highly aggressive assets can be self-managed, without a management fee, in a custodial account at Equity Trust Company, the preferred IMS custodian.
A few words from the clients we serve
John has been handling our investments for several years. He has shown true dedication to us as clients. As my husband has just recently passed away, he has assisted me in getting some of his benefits transferred into IRA's under our portfolio with him. I feel he is very honest, trustworthy and knowledgeable. John has taken the time to make sure things are done in my best interest.
Since 2007, I have enjoyed a steady increase in my IMS Income account. I appreciate the defensive strategy IMS Income Program uses to minimize the risk most investments have in this volatile market. My IMS account also allows me to use the IRA Charitable Rollover to minimize my income from the annual Required Minimum Distribution I must deal with each year. Thank you IMS team for your commitment to my healthy financial future.
I have had my IRA invested in the IMS Income program since early 2010 and am delighted to see the continual growth of my account despite the large yearly Required Minimum Distribution for my age. The defensive approach for managing the portfolio is a true winner and a great comfort for this 83 year old lady.
24+ Years
December 31, 1997 - September 30, 2022
570.1%   IMS Income
223.0%   High-Yield
470.7%   S&P 500 Stock Index
IMS Income is the Initial IMS Income Account, High-Yield is the FastTrack all high-yield bond funds (recently 689) and the S&P 500 Stock Index is VFINX, the Vanguard S&P 500 500 Index Fund.
IMS Additional Information
John Krehbiel, semi-retired, has not actively marketed the IMS Income program over the past decade.  Jamie Low has managed the IMS Income investment algorithms under John's supervision for over 17 years.  Recent total assets managed in the IMS Income program is $15 million.
With the addition of family member Paul Bachman, IMS will add $25 million of IMS Income asset capacity for older conservative investors and $40 million future capacity for smaller contributory IRAs.  Over the years the contributory IRA accounts will mature to about $40 million as the larger conservative accounts dissolve and pass to the next generation.  $40 million is estimated to be one-third of the estimated total capacity of the IMS Income program.
IMS suggests that CPAs refer IMS Income to older clients for the management of their conservative investments and to younger clients to encourage consistent contributions to their IRAs.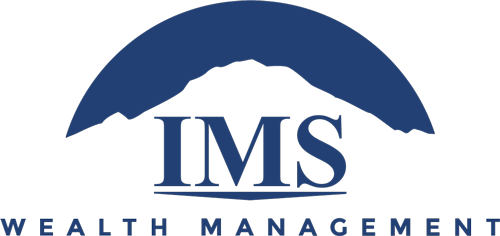 Interfund Management Services, Inc. (IMS Advisor) is a Registered Investment Advisory firm in the state of Washington, located at 19106 E Sprague, Unit G4, Spokane Valley WA 99016. Interfund Management Services, Inc. is in compliance with current registration and /or the filing notice requirements for Washington State Registered Investment Advisers. Interfund Management Services, Inc. may only transact business in those states in which it is registered or qualifies for an exemption or exclusion from registration requirements. CRD #0116103